Chan in London Bloopers, Etc.
Charlie Chan in London has bloopers, questions and other tidbits for the Monday Night Chat Room Crowd at www.charliechan.info, 8:00 to 10:00 PM (EST) and we start our tapes/DVD's at 8:30.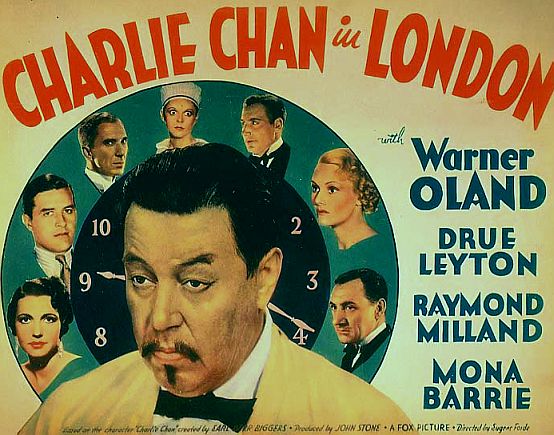 We have a blooper in Paul Gray (played by Douglas Walton) being listed in the cast of characters as "Hugh Gray."
Some things that have continued to puzzle me include where was Jerry Garton when everyone else was with Charlie Chan out at the stables reconstructing the crime in the manner of the French police?
Garton said he was in the house and heard Hellcat act up but Pamela Gray (Drue Leyton) told Charlie that she HADN'T heard any noise from the stable the night of the discrepancy.
A blooper or a mistake in continuity?
Captain Hamilton, whom Paul Gray was convicted of killing, had adapted the "Merton Gyroscope Stabilizer" and was developing "a devise to silence warplanes"--How realistic were they?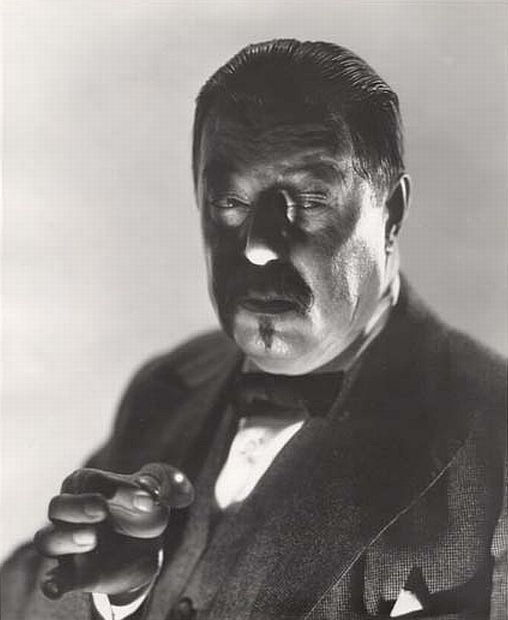 Also . . . how was pepper put into Hellcat's eyes during the hunt with so many people around?
Movie and literary connections:
What did Charlie Chan in London, Paris, and Reno have in common?
What did London have in common with Monte Carlo?
What did London, Olympics and Murder Over New York have in common?
Charlie Chan in London was mentioned in the English film, Gosford Park, as well as the name of Alan Mowbray (who played Geoffrey Richmond).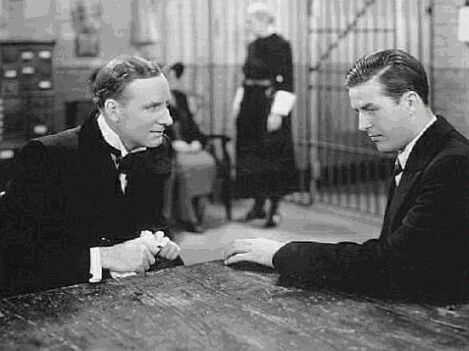 [Alan Mowbray also appeared in the film called "Two Lips and Juleps; or, Southern Love and Yankee Exposure."
Sounds like an early racy movie!]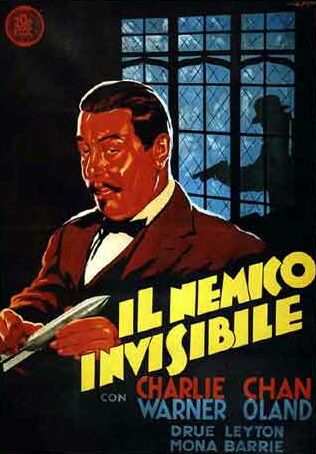 London also has the distinction in the series in that it was the first movie not based on one of Earl Derr Biggers' books about the rotund Chinese detective.
London also had a tie to another series from the thirties: Tarzan!
Reginald Sheffield, who played Flight Commander King, was the father of Johnny Sheffield who played "Boy" in the jungle series with Johnny Weissmuller.
Charlie Chan told the investigating officers in London, Paris and Reno that if you want a wild bird to sing, do not put him in a cage.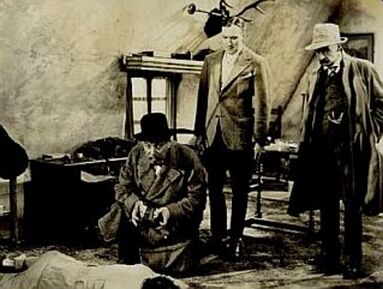 Lake, the groom in London, and All Rogers, the Monte Carlo bartender, are both found dead in their rooms arranged like they had committed suicide.
London, Olympics and Murder Over New York all involve airplane inventions.
Do you have any comments, questions or suggestions?
Would you like to see more of Maven's reviews that you won't see here?
Mention this blog your email order and get a discount!