New Yorkese
Lillian the Librarian here again for Murder Over New York, our Monday Night Chat Room Movie at www.charliechan.info, (8:00 PM to 10:00 PM [Eastern Time] and tapes/DVD's start at 8:30).
We have several entries into "New Yorkese" or words that we'll find in the movie:
CANARSIE (geographic): A part of Brooklyn, New York.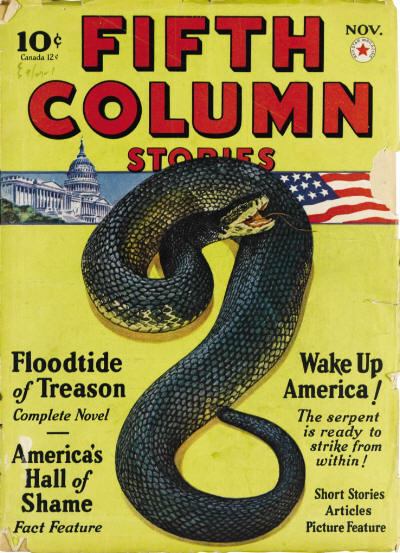 FIFTH COLUMN: A clandestine subversive organization working within a country to further an invading enemy's military and political aims.
HINDU: (1) An adherent of Hinduism.
(2) A native of India, especially of Northern India.
LAVALIER: A jeweled pendant worn on a chain around the neck.
MUG (as used - informal): The human face.
SPRUNG (slang): To cause to be released from prison or other confinement.