The Chinese Cat
The Chinese Cat is our Monday Night Chat Room Movie at www.charliechan.info, 8:00 to 10:00 PM (Eastern) and we start our tapes/DVDs at 8:30.
But when was the last time we remember Charlie and any of his sons are both accosted in the same movie?!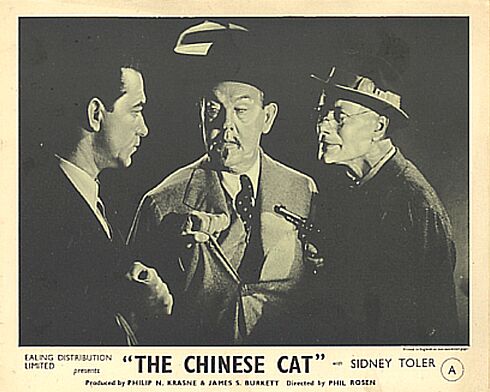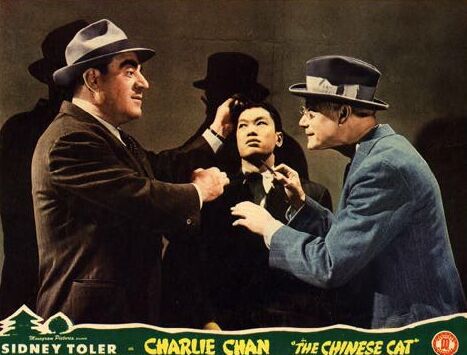 (Don't you love the trees in the lower left hand corner?! Maybe they were already getting environmentally friendly!)
Jimmy has his mouth open like a fly-trap!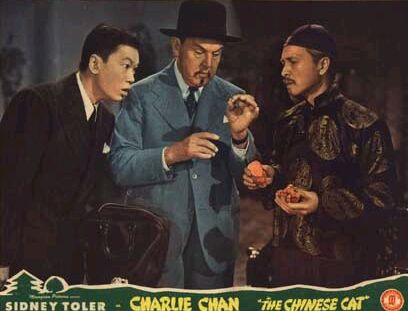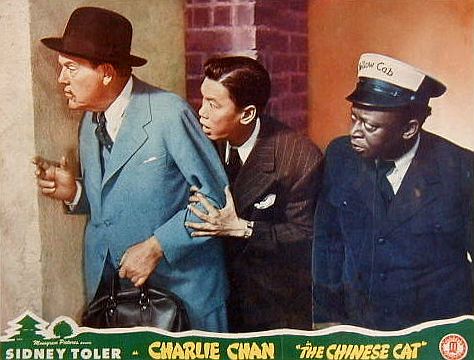 Looking for any Chan films that you don't have yet?
Go to www.tory's mysterymovies.com.
Mention this blog in your email order and get a discoutn!