The Chinese Cat
We have some things to watch for in The Chinese Cat, our Monday Night

Chat

Room Movie at www.charliechan.info, 8:00 to 10:00 PM (Eastern) and tapes/DVDs start at 8:30.
Cy Kendall's character, Webster Deacon, is identified as "George" Deacon in the newspaper.
The Chans' hotel room looks out onto the same hall as in The Scarlet Clue. (Courtesy of Jim Mueller)
You might also want to check out this Belgian Poster, courtesy of Rush Glick at www.charliechan.info.
You might notice some differences to what we're used to seeing!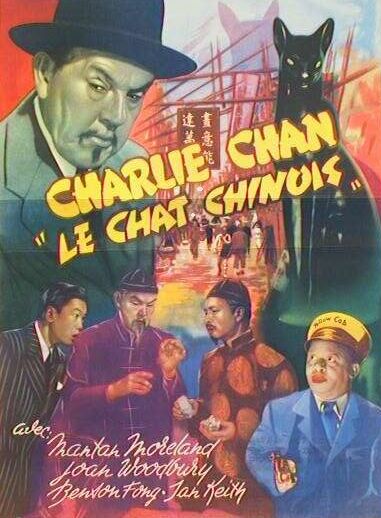 Wondering where to find that elusive title?
Mention this blog in your email order and get a discount!