A Bonus Murder?!
How about a Bonus Murder Over New York?
There are one or two things that you might want to keep in mind the next time you watch Murder Over New York, our Monday Night Chat Room Movie at www.charliechan.info (8:00 PM to 10:00 PM [Eastern Time] and tapes/DVD's start at 8:30!)
What do MONY have in common with CC in London and CC at the Olympics?
What does MONY have in common with CC at Treasure Island?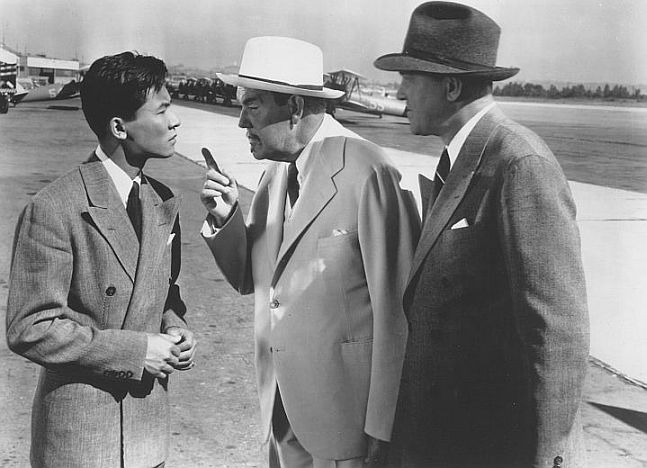 CC in London, at the Olympics and MONY all involved airplane development research.
As to Treasure Island and MONY, they both have Trevor Bardette as a Hindu.
(Although Shemp Howard as the fake Fakir was much funnier!)
If you love old movies but aren't sure which ones to get, You might try Maven's new Review List.
You'll get stories and backgrounds on lots of films, including Chan films plus vintage posts.
More are being added often!
Mention Maven's blog in your email order and you may get a discount!