Sky Dragon Dictionary
Lillian here again with our Chan Dictionary!
We have some . . . interesting entries for The Sky Dragon, our Monday Night Chat Room Movie (8:00 PM to 10:00 PM [Eastern Time], we start our tapes/DVDs at 8:30):
BURLESQUE (French): A theatrical entertainment of a broadly humorous, often earthy charade consisting of short turns, comic skits and sometimes striptease acts.
FOLLIES: A type of theatrical production usually designed to showcase beautiful women and frequently thin plot lines.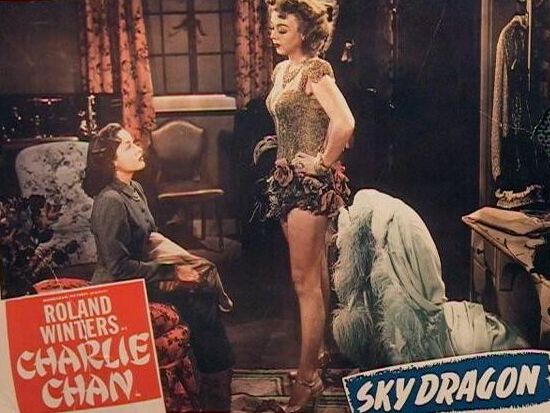 SUPERCEDE: (1) To cause to be set aside.
(2) To force out of use as inferior.
[You try to google something that basically means "to shift" and see if you can do any better!]
TERPSICHOREAN: Of or relating to dancing.