Things to look for while watching Charlie Chan in Shanghai, our Monday Night Chat Room Movie, 8:00 PM to 10:00 PM Eastern Time:
Lee tells Charlie that he's in Shanghai for "oil for the lamps of China"--an "in" joke because that was the movie that Lee had just made before starting Shanghai!
Who booby-trapped the presentation box for Charlie and when?
Is Charlie scary when he slowly walks into the scene where Lee is calling the police after somebody shoots at Charlie in bed?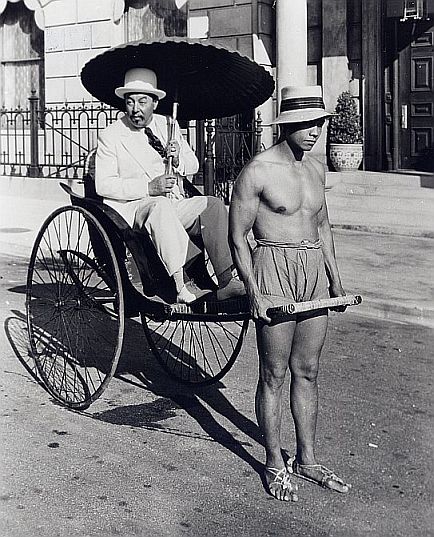 Where was Charlie for the hour between when he leaves James Andrews/Russell Hicks rooms and when Andrews/Hicks arrives at Charlie's hotel room?
What kind of exotic dance is that girl doing in The Versailles Cafe?