The Game's Afoot!
Ever hear of
getting a leg (or two!) up?
Or Sherlock Holmes' game being afoot?!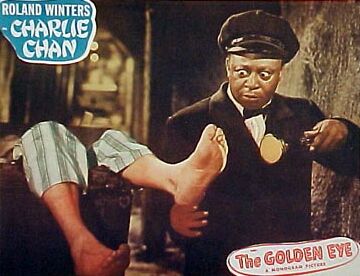 Birmingham Brown doesn't look like he's sure just what is going on in The Golden Eye, our Monday Night Chat Room Movie at www.charliechan.info (8:00 PM to 10:00 PM [Eastern] and we start our tapes/DVD's at 8:30).