Charlie Chan and the Golden Eye is our Monday Night Chat Room Movie, 8:00 PM to 10:00 PM (Eastern) and we start our tapes/DVDs at 8:30.
Good old Charlie gives us a lesson in detecting the good guys from the bad.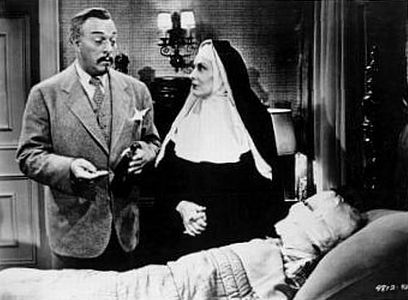 In case anyone needs a remedial course, here is what a basic Nun's habit looks like (plus what the parts of her clothes are called).
See if you can figure which is fake (the answer is at the bottom of the page).
You might also want to check out The Nun's Story (1959) with Audrey Hepburn and Peter Finch, one of my favorites; or The Sound Of Music, Julie Andrews' 1965 movie.
You picked right if you chose Exhibit Two!
You win time off for good sleuthing to go watch The Golden Eye!