Black Camel Trivia
Can you name the three different Chan movies where Charlie drives a car himself?
First is in The Black Camel, right after he's learned how to drive.
Second is in Charlie Chan at the Olympics.
Third (or Second-and-a-half if you want to be picky!) is in The Shanghai Cobra.
We don't actually SEE him driving but Tommy and Birmingham tease him about Charlie's ticket for U-turning. . . .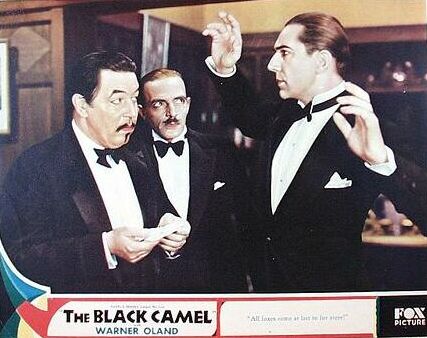 I know this still (from www.charliechan.info) doesn't have anything to do with Charlie Chan driving.
I love it because it makes Charlie look like he could be holding Dracula (aka Bela Lugosi) up!