The Black Camel Bloopers
It's Blooper Time for The Black Camel, our Monday Night Chat Room Movie at www.charliechan.info (8:00 PM to 10:00 PM [Eastern Time])!
Right off we have Shelah Fane and the Hawaiian boy shifting positions depending on the camera angles.
Keep an eye on her hair color as she leaves the beach and goes into her dressing tent. Julie O'Neill (her secretary) also seems to have hair color changes.
(A good point from Rush Glick: Fane may have been wearing a wig.)
When Julie O'Neill pulls up in her car, she parks behind Alan Jaynes in his, waiting for Shelah. She leaves her tent a few minutes later and goes out and to the right and out of sight instead of straight ahead to his car.
Yet she's in that very car in the next scene.
She gets out of his car for her appointment with Tarnevarro and asks Jane to be early for her party that night.
He promises to come "hours early."
So why does she apparently leave him waiting?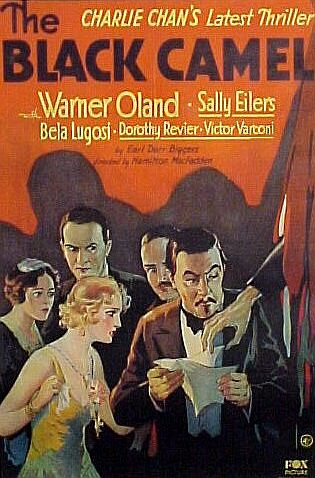 We first meet Tarnevarro with Mr. and Mrs. MacMasters who refer to him as Jimmy. We find out later his first name is really "Arthur."
Tarnevarro tells Charlie Chan that he is not in Honlulu for professional reasons, as in reading fortunes.
He later admits in Charlie's car that Shelah came to him since for that very reason.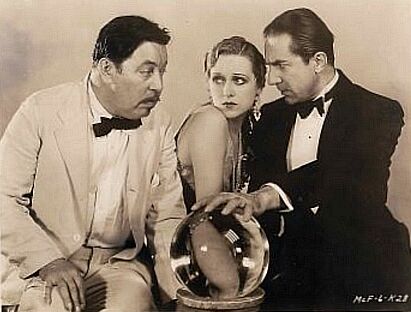 (Courtesy of www.charliechan.info.)
If Alan Janes really loved Shelah Fane, why does he keep trying to get out of town instead of staying and trying to find her killer? (Courtesy of Becky Truesdale)
Why doesn't Charlie see Tarnevarro or Julie O'Neill picking up the scattered pieces of Danny Mayo's torn picture.
On the second day, Charlie talks to the MacMasters about having talked to them that morning.
Possibly such a scene was made and either deleted or never added.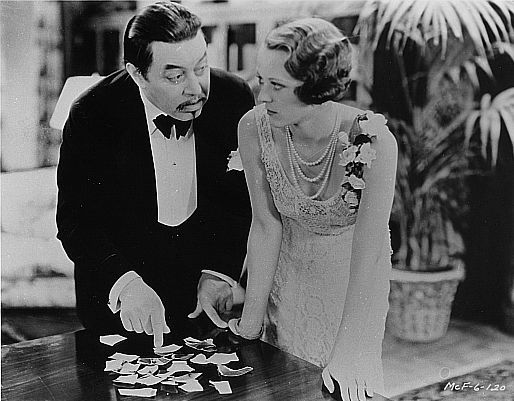 contributed by Gene Lue.)
The biggest blooper of The Black Camel??
Why didn't anyone who knew Danny Mayo figure out that Tarnevarro looked so much like him to be brothers?!?!