The Scarlet Clue* has a lone blooper . . . that I know of anyway!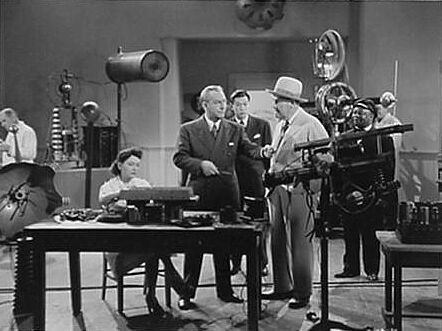 Birmingham Brown's screams don't match the way his mouth movies when he's caught in the Hamilton Lab between the lightning "lamps."
How about a bonus question?
What does The Scarlet Clue have in common with Charlie Chan in Panama?
(Not the best picture of Virginia Brissac but she was frequently made-up as to be difficult to recognize as in "The Ghost Breakers" and "Saratoga Trunk.")
Their bad guys were bad girls!!
In Panama, it was Mary Nash!
*Our Monday Night Chat Room Movie at www.charliechan.info, 8:00 P.M. to 10:00 P.M. (EDT), we start our tapes at 8:30.