Charlie Chan at the Opera, our Monday Night Chat Room Movie,* has a superb cast--from William Demarest up to and including Boris Karloff!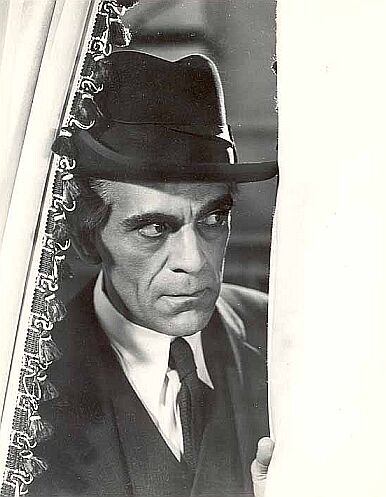 Warner Oland: Charlie Chan
William Demarest: Sergeant Kelly
Guy Usher: Inspector Regan
Margaret Irving: Mme. Rochelle
Gregory Gaye: Enrico Barelli
Nedda Harrigan: Mme. Anita Barelli
Frank Conroy: Mr. Whitely
Charlotte Henry: Kitty Rochelle
Thomas Beck: Phil Childers
Tom McGuire: Unidentified (script name: Morris)
John Bleifer: Murdered Orderly
Stanley Blystone: Backstage Cop (who shoots Gravelle)
Selmer Jackson: Hudson, wire-photo technician
Fred Kelsey: Dugan, Policeman
Lee Shumway: Sanatorium Guard
Emmett Vogan: Smitty, wire-photo technician
*Our Chat Room is at www.charliechan.info and starts at 8:00 PM to 10:00 PM (EDT), we start our tapes/DVD's at 8:30.