These French lobby cards for The Red Dragon are from Rush Glick's www.chariechan.info, also site of our Monday Night Chat Room (8:00 P.M. to 10:00 P.M. [EDT], we start our tapes/DVDs at 8:30).
Makes you wonder if they understood it was The RED Dragon!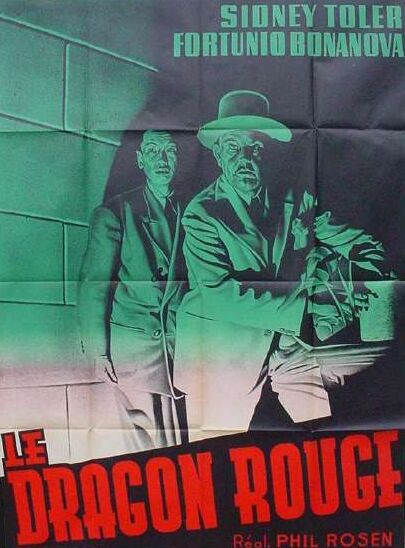 Not to mention the funky drawing of Victor Sen Yung as Tommy Chan?!