The Red Dragon is our Monday Night Chat Room Movie at www.charliechan.info (8:00 P.M. to 10:00 P.M. [EDT], we start our tapes/DVDs at 8:30).
One thing that comes up in the course of the movie are the "banderillos" on the wall behind the desk with the typewriter.
Sorry, but I couldn't find any pictures of the scene with the banderillos!
However I did come up with this rather . . . interesting Red Dragon on Google. It takes a second to realize that it's a hand puppet!
So I pulled up photographs of banderillos in actual use in bullfights.
(NOTE: These pictures are at least as tame as anything you'd see Sunday afternoon during our own football season!)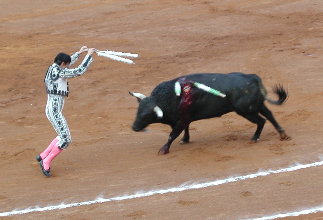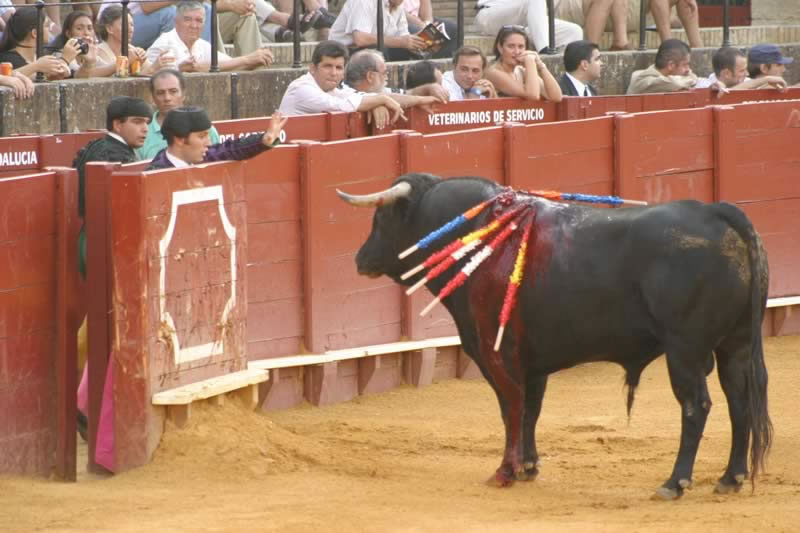 Psst . . . psst . . . yeah, you in that last picture . . . .
Don't you think you're pressing your luck just a little bit?!