It's a good thing to be able to speak a foreign language as Lee tries out his French in this still from Charlie Chan in Monte Carlo, courtesy of Rush Glick's www.charliechan.info.*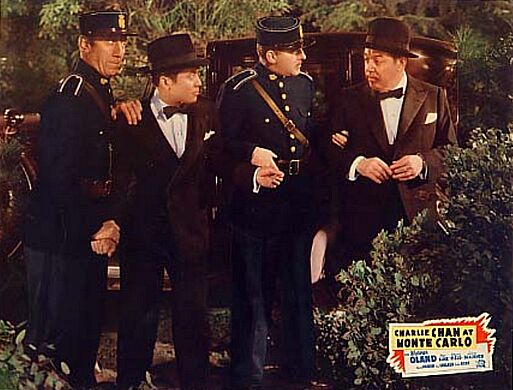 Of course, you should be sure to actually STUDY it and not go trailing off after Pop on a new case or guess what can happen?!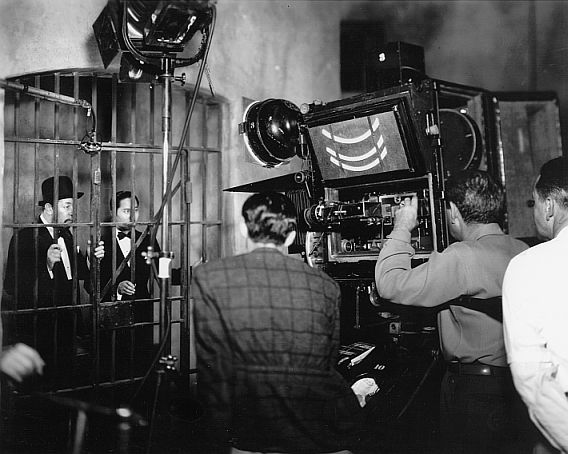 (This still was contributed to Rush's site by Gene Lue and has the director, Eugene Forde, in the center (back to us) and Don Clark on the right at the camera.
A great site worth checking out!
*That's where we'll meet tonight at 8:00 P.M. to 10:00 P.M. (EDT), we'll start our tapes/DVD's of CC in Monte Carlo at 8:30.