Today is part 3 of Steve Rhodes' series about Warner Oland, our hero in Charlie Chan in London, Monday Night's Chat Room Movie. (8:00 P.M. to 10:00 P.M. [EDT] at Rush Glick's www.charliechan.info.)
I hope you're enjoying it!
Warne Oland Joining The Screen Actor's Guild
(surrounded by George Raft, Frederic
March,
Adolph
Menjou, Jimmy
Cagney,
and Groucho Marx).
[Courtesy of www.sag.org]
Warner Oland Insights, part 3:
(First a few comments on the way I'm doing this research. I'm using a number of books and articles but also checking details online, including official records. Sometimes there emerges evidence that contradicts, confirms or give another angle on previousl published facts. Some research is only hours old as I post it here so bear with me if I later redefine some aspects of the story.)
Young Warner, having graduated from high school in Boston, enrolled in Dr. Curry's Dramatic School. It was during a backstage tur of a production of "The Christian" by a group of the drama school's students, that Warner made contacts that led to him eventually being offered the role of Jesus in it. (I'd guess that this would have been areound 1898?) The role required both singing and acting . . . all for $18 a week. this was the beginning of his stage career that saw him on the road all over the US, and abroad, as well as Broadway, for the next 14 years. During this stage of his career, in 1906, while touring with a Shakespearian company, he was spotted by renowned actress, Alla Nazimova, and recruited by her for her own troupe performing works by Henrik Ibsen. After this he used his savings for his won production of his translation of "Peer Gynt," and was a considerable success and Warner became, temporarily, quite wealthy.
It was whle acting in a performance of Peer Gynt in Boston (some sources say New York) that he met Edith Gardner Shearn, member of an old upper class Boston family. She'd just finished writing a one-act play titled "The House of a Traitor," and was backstage arranging for its presentation. She was introduced to Warner Oland and the two intellectuals hit it off immediately. Edith was also a portrait painter of note and offered to paint Warner's portrait (the first of many). He also went to her studio to watch rehearsals of her playlet.
Within 3 weeks the pair were engaged to be married. This would be around 1907. His next theatrical project though was a failure and his profits from Peer Gynt were lost.
The married couple set to work translating some of the plays of August Strinberg, the first such English translations, from their original Swidish. Edith learned Swedish for the project. Their New York studio was a magnet for young artists and writers.
(At this point, I must insert information I found yesterday. Jon Tuska, in his book "The Detective in Hollywood," says ". . . Edith Oland, who was 10 years his senior. . . ." And later ". . . died in 1968 fully expecting to make it to 100" (he calculated her to be 99 then). But yesterday I found her Social Security Death Index entry and it gave her birth date as May 14th, 1879 and so may have been only 5 months older than Warner, not 10 years. If right, it throws new light on their relationship. Further research will clarify this.
Accoding to Ken Hanke, Warner's first taste of the movie business was in 1910 in a one reel version of "Pilgrim's Progress," but the little film and all other details of its making are lost.
And so we've come up to Warner's first forays into film. His first Chan performance was still 20 years in the future. His film work leading up to Chan is the next installment.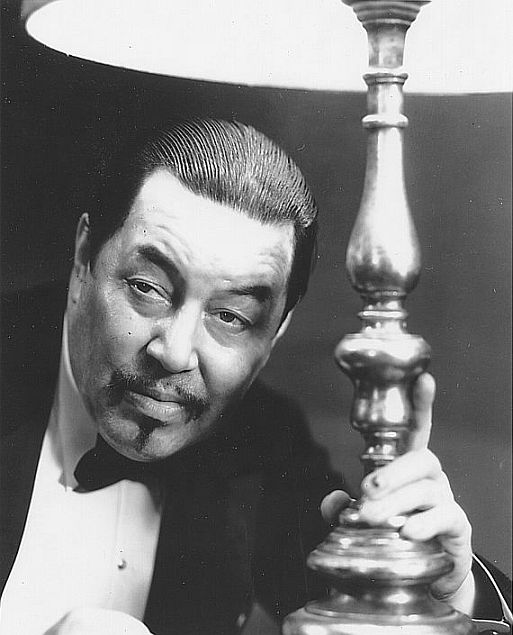 This still from Charlie Chan's Chance
(1932) is from Rush Glick's