I hope you're enjoying this tribute to Warner Oland, our Charlie Chan in London hero! That's our movie for Rush Glick's Monday Night Chat Room at www.charliechan.info (8:00 P.M. to 10:00 P.M. [EDT]).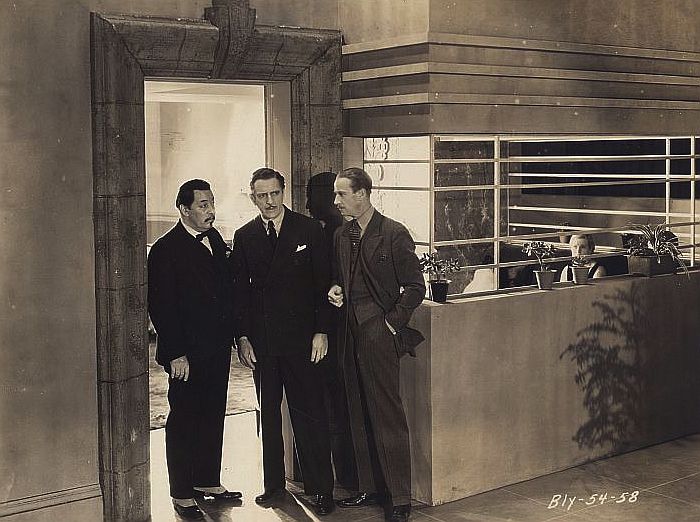 "Charlie Chan's Chance," (1932) courtesy of
Warner Oland Insights, part 4:
Warner's first major foray into film came in the Theda Bara movie, "Jewels of the Madonna" (AKA "Sin") as an Italian gangster type, shot in Ithaca, NY. But it was in 1917, in the Pathe serial "Patria," when he assumed the role of the Japanese Baron Hiroki, that he first donned an Oriental persona, and a villainous one at that. The serial was somewhat controversially zenophobic with Japanese and Mexicans plotting the downfall of the US. This was during WW1 and since the Japanese were on the Allied side in that conflict it led to President Wilson writing tot he distributors asking that it be withdrawn from exhibition.
But Warner Oland must have made an impact as an Oriental because in the years to come he would be called upon to play others, such as Wu Fang in 1918 in "The Lightning Raider," Li Hsun in "Mandarin Gold" in 1919, Okada in "Pride of Palomar" in 1922, Fu Shing in "The Fighting American" in 1924, Shanghai Dan in "Curly Top" also in 1924, among others.
He played many other character roles in between these of course, often as European ethnic types. And somewhere during these acting assignments he must have made the move with his wife to Hollywood, leaving his East coast family ad professional roots.
His first speaking role in a movie, a single word, was, appropriately in the movie regarded as the first talkie, "The Jazz Singer." His start in talkies was, oddly enough, the word "STOP!" He then went into his other major oriental role of Fu Manchu, where he got to dispose of his enemies in a variety of nasty ways.
During these late silent and early talkie days, there were a couple of attempts at Chan movies using real Asian actors, Kamiyama Sojin "The Chinese Parrot" and George Kuwa in the early talkie "Behind That Curtain." But in the latter George's part was very brief and at the end.
[In fact, George Kuwa was the first actor to play Charlie Chan in "The House Without a Key" in 1926 and then played Louis Wong in the 1927 "The Chinese Parrot" with Kamiyana Sojin as Chan. That makes Kuwa the only actor to play Charlie Chan and THEN play a supporting character in another Chan movie! E.L. Park played Charlie in "Behind That Curtain," the Earl Derr Biggers story made over as a vehicle for Warner Baxter in 1929.]
So, when Fox wanted to bring the character of Charlie Chan back to the screen, who could they point to who had been playing Oriental roles on screen for some 13 years? Warner Oland, of course; and so they put in the call that started his involvement as Chan, after honing his craft in some 67 preceeding movies.
Next I'll look into his Chan movie years '31-'38 and more on his life outside the studio in that period.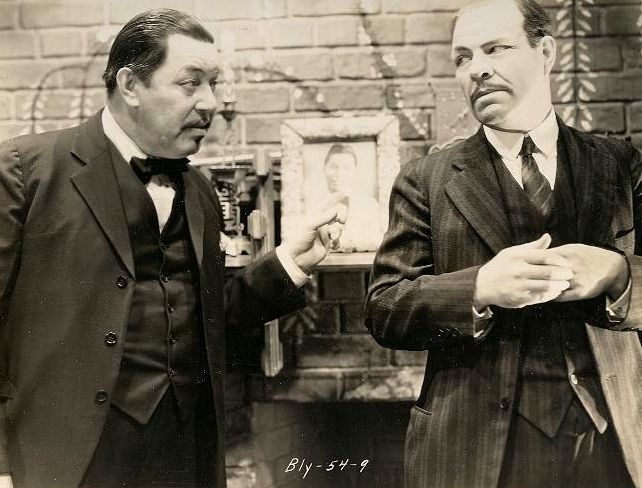 "Charlie Chan's Chance " (1932), courtesy of