Mata Moto here to bring you the answers and questions to our Chan Quiz from Kurt Schmidt's www.charliechan.net.
You been able to get all the right answers so far?
You wanna go another round?
Great!
First the answers to Part Four and then on to Part Five!
Question # 14: Charlie Chan in Monte Carlo
Question # 15: Lee tries to explain--in his French--about the car he and his father found at the side of the road. What Lee actually SAID was that they had caused the car to be there . . . complete with the dead man in the back seat!
Question # 16: Charlie Chan in Reno
Question # 17: Marc Lawrence
Question # 18: George Zucco
Question # 19: Eric (a.k.a. Erik) Rhodes
Question # 20: Leo G. Carroll
Question # 21: Alan Mowbray
In what movie did this actor say "I like my scene on the level, not so much on the up and down, especially on the down."
In what movie did this actor say "If it was known that I didn't have it, no one would attack me, hurt me."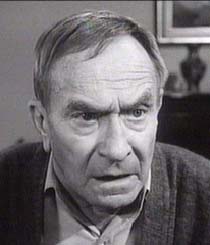 In what movie did this actor say "You haven't called 'Chop Suey' in on the case, have you, Chief?"