Mata Moto here, once again, with our Chan Quiz from Kurt Schmidt's www.charliechan.net.
Still with us, getting all the right answers?!
We're in the home stretch today with Part Five's answers and then . . . our last part . . . Part Six.
Tomorrow we'll not only answer Part Six but I'll post the Scoring System to see how you rate with your answers.
Good luck!
Question # 22: Willie Best, as Chattanooga Brown, said it in "The Red Dragon."
Question # 23: Milton Parsons, as Arthur Fletcher, said it in "Castle in the Desert."
Question # 24: William Demarest, as Sergeant Kelly, said it in "Charlie Chan at the Opera."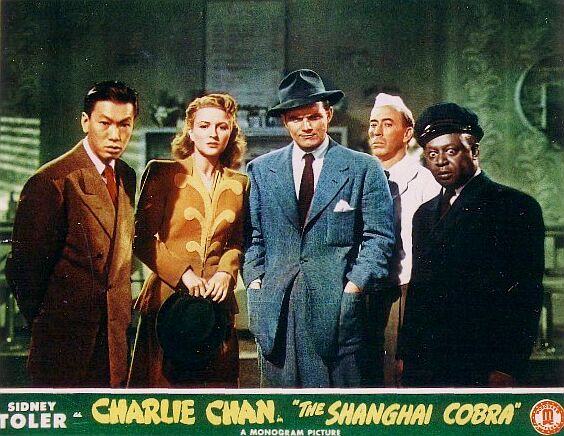 In "The Shanghai Cobra," what did Joe make up at the coffee shop that now one wants to buy?