We are taking another page out of our Charlie Chan History Book: Fox Films released The Black Camel on June 7, 1931.
I found a couple of lobby cards of The Black Camel that you might enjoy!
The first one is courtesy of Rush Glick at www.charliechan.info.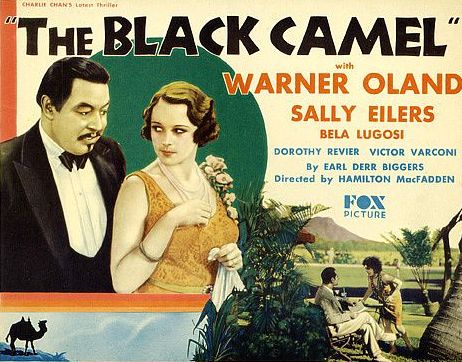 This one is courtesy of www.autographsmovieposters.com/Chan_Black_Camel_herald2.jpg. Just don't ask me where the right half is!