DON'T FORGET!!
Our Monday Night Chat is tonight, Tuesday night, at the regular time: 8:00 to 10:00 P.M. (EDT) with tonight's movie, The Shanghai Cobra, starting at 8:30 P.M.
I thought I'd post a picture from the movie to help get us in the mood . . . Janet Warren as the Record Machine Operator, Sidney Toler as Charlie Chan and Benson Fong as Tommy Chan: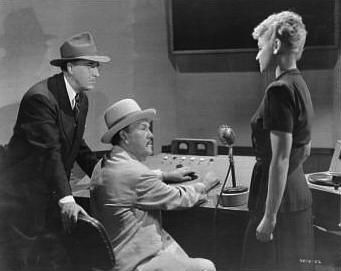 .
Courtesy of Rush Glick's www.chrliechan.info.