Charlie Chan History
The last installment of "The House Without a Key,"
by Earl Derr Biggers, was published on this date in 1925.
"The Saturday Evening Post" ran the serial between
January 24 and February 25.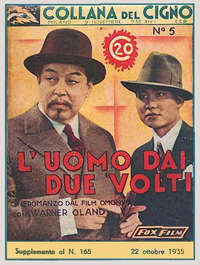 I came across this poster in what
may be
Italian when researching
Just don't ask me to translate it!